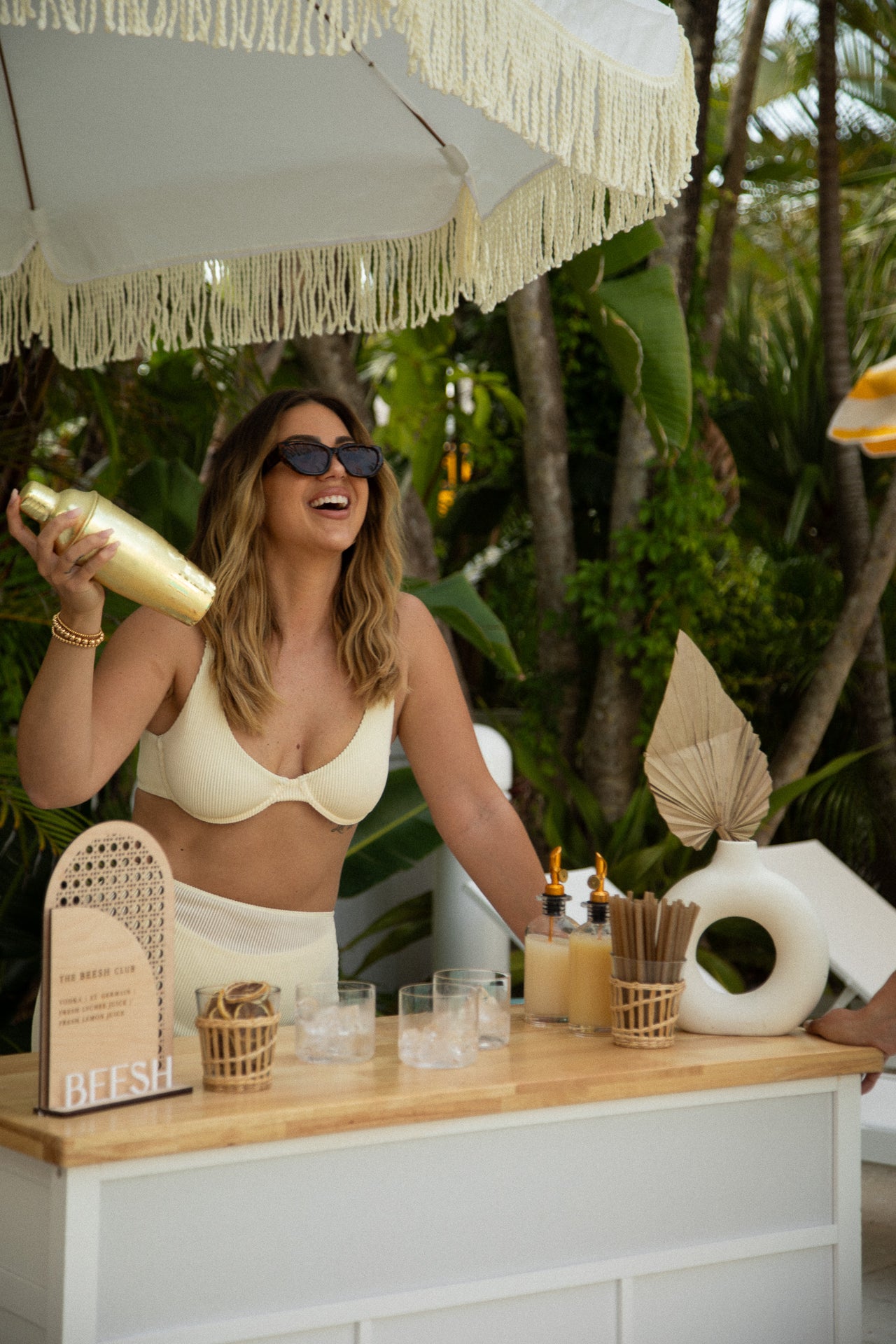 //
BEESH founder Ashley Piowlski, better known as Ashleyyheather to her audience on social media. Ashley has been an inspiration for women all over, having evolved as a prominent influencer sharing her life journey through the highs and lows over the years. Living in South Florida, spending most of her weekends at the beach with her loved ones, she faced a common struggle after becoming a mother – the challenge of finding swimwear that truly complemented her curves and made her feel confident. She believes that every woman, especially postpartum, deserves to feel self-assured, sexy, and overall their best. Damn. self.
BEESH is a brand that exudes confidence and comfort for all. For the trend-setting yet minimalistic woman who embraces time spent in the sun, be it beaching it with family or enjoying poolside vibes with her besties. She is embraced by swimwear that makes her feel undeniably sexy and confident. For Ashley, and every woman alike, BEESH is more than just a brand; it's a lifestyle and we can't wait for you to be a part of it. 
Welcome to the BEESH Club !